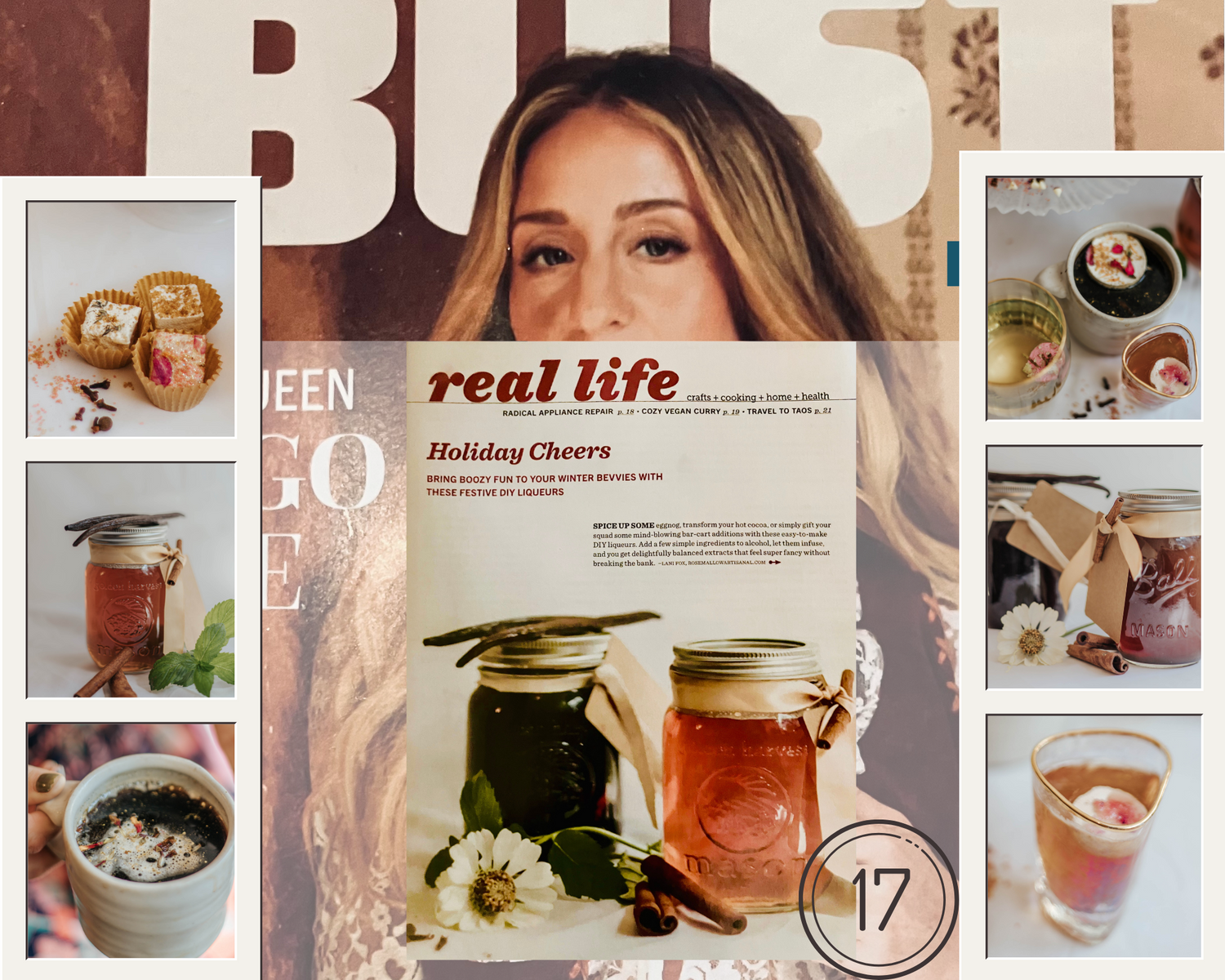 Rosemallow in BUST magazine
Our online store is live & we're upgrading our site
Current Seasonal Offerings
From gardens into our confections: Mallow Truffles, Mug Melts & Float 'Tails. Always organic & allergen free
From the garden to the garden
When you bite into a Rosemallow, you're tasting a freshly harvested product which has been carefully infused into the final confection. From my farm to your table – I source my fruits and extracts from my own farm or as locally as possible. That's one of the reasons the flavor profiles of my confections are so intense, so complex, so divine.

Compostable Packaging

What looks like plastic in our products is actually a fully compostable product made from renewable resources. Our packaging materials that has a slightly longer shelf life than the Rosemallow's themselves, which seems fitting.

Zero Waste

All of our garden "waste/excess biomass" is composted or fed to our neighbor's chickens. We are also powered by solar power.
Rosemallows are organic & allergen free (NO: gluten, soy, dairy, eggs, corn/corn syrup, nuts & celiac safe)
About our Chef
The Rosemallow story begins in my favorite places: my kitchen & garden. I love coming up with interesting, innovative flavor pairings you can't find anywhere else. Flavor and freshness go together – nothing compares to freshly-harvested produce at its seasonal peak. Rosemallow allows me to highlight and enhance the flavors of the earth's gems – her fruits and vegetables. We are beyond scratch- growing fresh heirloom produce and creating much of the ingredients in our confections including vanilla extract.

We have been honored to be inducted into the Slow Food's Chef's Alliance, to be a guest judge for confections & bakery competitions for the LA County Fair and an invited speaker at the 2023 National Heirloom Expo.